Lotion Stick: Calm with Argan Oil .75 oz.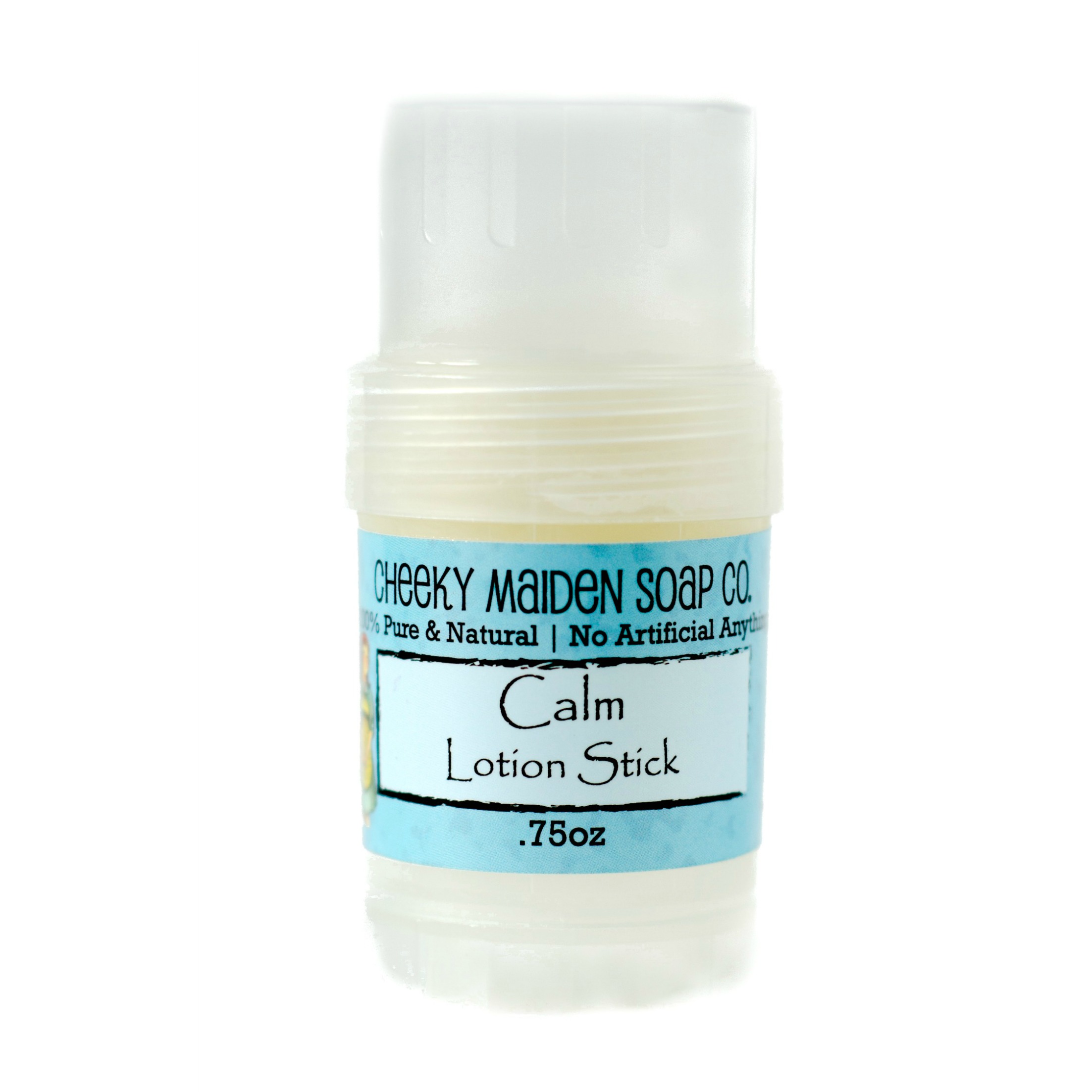 Lotion Stick: Calm with Argan Oil .75 oz.
Tuck it in your pocket or purse to soothe dry skin and lips. Cheeky Maiden's lotion sticks are perfect for taking on the go. When you are out and about, these convenient sticks are easy to reach for and use.
KEY INGREDIENTS:
Argan Oil, Geranium, Lavender, Orange, Patchouli
BENEFITS:
Moisturizing. GLUTEN FREE
SUITABLE FOR:
All Skin Types/Dry Skin/Mature Skin/Sensitive Skin/Normal Combination Skin
FOR BEST RESULTS:
Use liberally on dry skin!
MADE WITH:
Coconut Oil, Beeswax, Shea Butter, Argan Oil, Lavender Essential Oil, Tangerine Essential Oil, Geranium Essential Oil, Orange Essential Oil, Patchouli Essential Oil.
AS ALWAYS: 100% Natural Ingredients
*As our products are handmade and completely natural, inconsistency in color should be expected. They will always smell the same though!