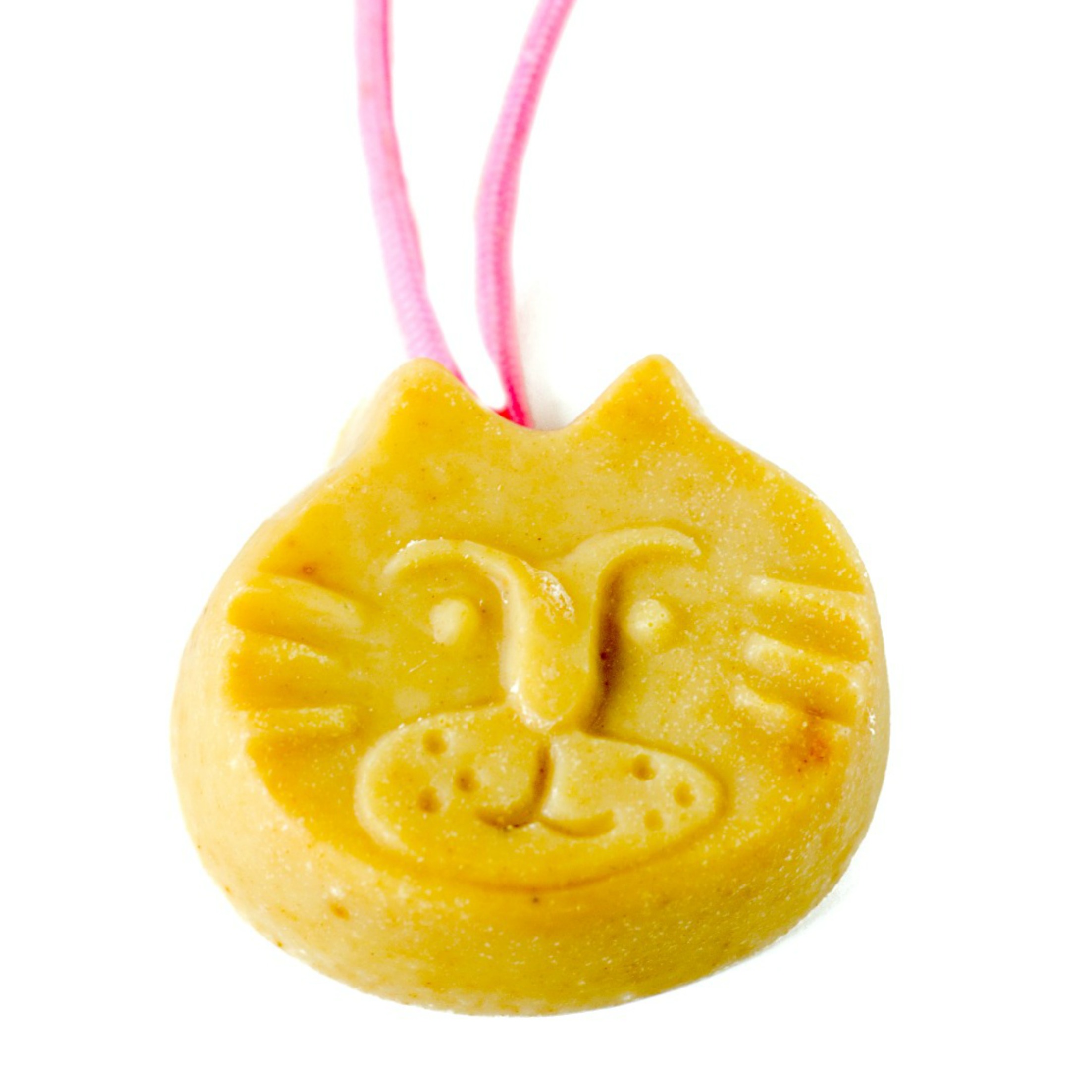 Kid Critters Soap: CAT
Kid Critter Soaps Perfect for Hair and Body.
These soaps come colored with natural colorants and with a handy rope to make sure your soap doesn't get lost in the tub!
Kid Cat Soap is perfect for both hair, body, bath or sink! Its yellow/orange color comes from natural Turmeric which helps with itchy skin. The Tea Tree Oil is a good anti-bacterial & Lavender Oil is calming making this soap great before bedtime.
KEY INGREDIENTS:
Tea Tree Oil and Lavender
BENEFITS:
Tea Tree Oil is a great disinfectant and Lavender creates a calming effect. Cat, mouse, monkey, and pig make fun bath tub or sink friends! GLUTEN FREE/VEGAN
SUITABLE FOR:
All Skin Types/Young Skin/Dry Skin/Sensitive Skin/Normal Combination Skin
FOR BEST RESULTS:
Store in a well-draining soap dish or hang from anywhere in the shower area!
MADE WITH:
Saponified Oils of Olive, Sustainable Palm, Coconut, and Shea Butter, Lavender Essential Oil, Tea Tree Essential Oil, Various Herbs for Color
AS ALWAYS: 100% Natural Ingredients

*As our products are handmade and completely natural, inconsistency in color should be expected. They will always smell the same though!