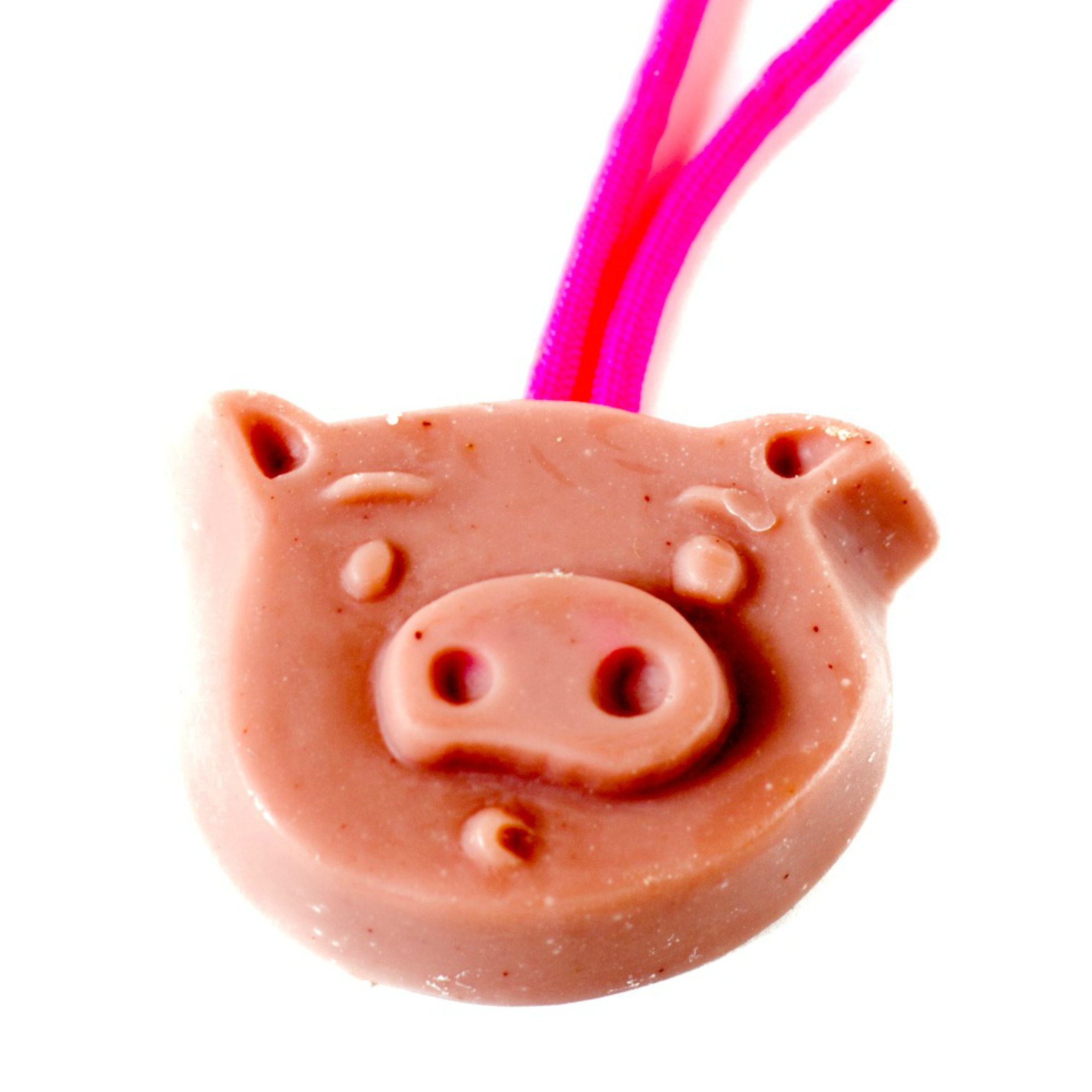 Kid Critters Soap: PIG
Kid Critter Soaps Perfect for Hair and Body.
These soaps come colored with natural colorants and with a handy rope to make sure your soap doesn't get lost in the tub! Pig Kid's Soap is perfect for both hair, body, bath or sink! Its pink color comes from natural pink clay which removes toxins, helps with oily acne-prone skin. The Tea Tree Oil is a good anti-bacterial & Lavender Oil is calming.
KEY INGREDIENTS:
Tea Tree Oil and Lavender
BENEFITS:
Tea Tree Oil is a great disinfectant and Lavender creates a calming effect. Cat, mouse, monkey, and pig make fun bath tub or sink friends! GLUTEN FREE/VEGAN
SUITABLE FOR:
All Skin Types/Young Skin/Dry Skin/Sensitive Skin/Normal Combination Skin
FOR BEST RESULTS:
Store in a well-draining soap dish or hang from anywhere in the shower area!
MADE WITH:
Saponified Oils of Olive, Sustainable Palm, Coconut, and Shea Butter, Lavender Essential Oil, Tea Tree Essential Oil, Various Herbs for Color
AS ALWAYS: 100% Natural Ingredients

*As our products are handmade and completely natural, inconsistency in color should be expected. They will always smell the same though!