Essential Oil: Orange 1 oz.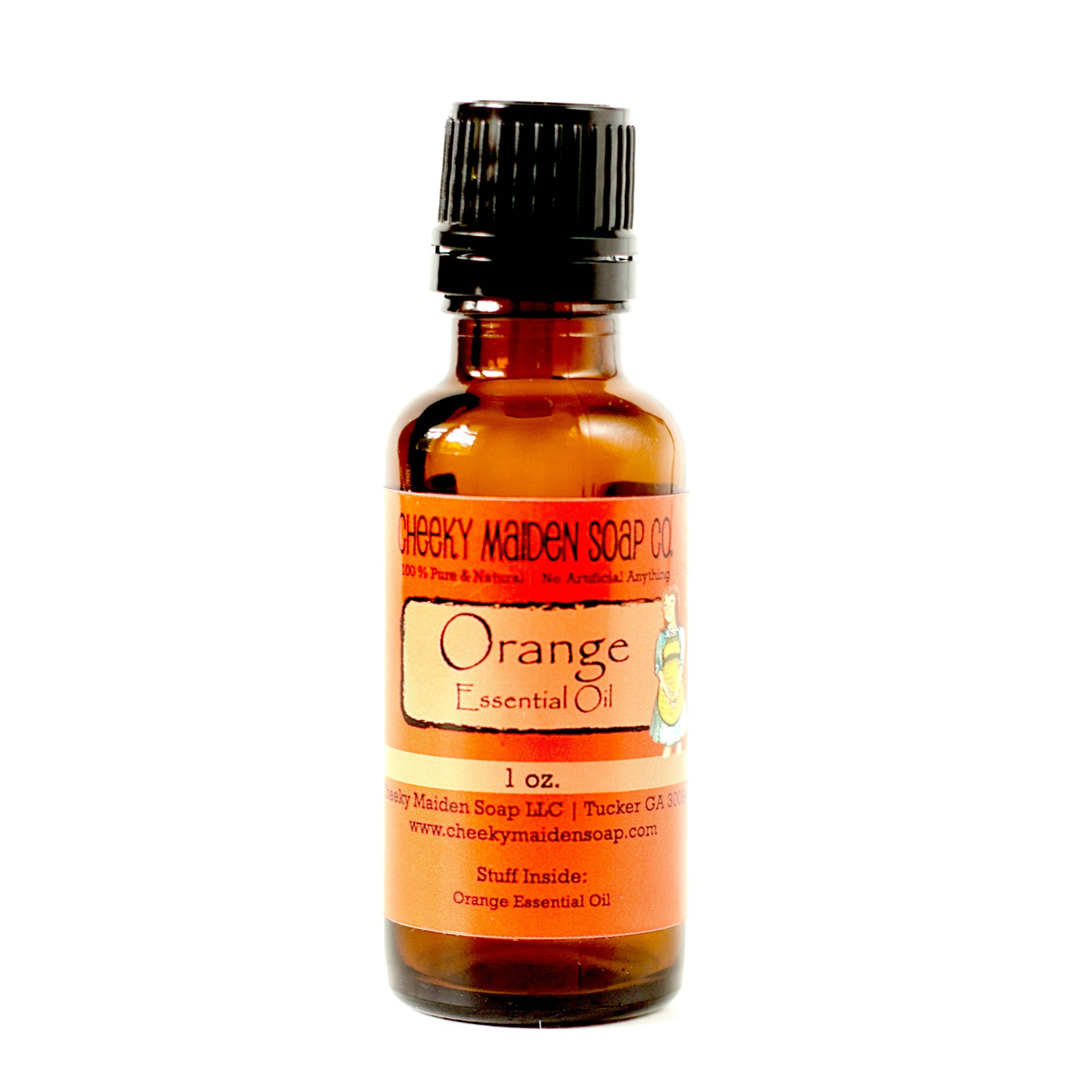 Essential Oil: Orange 1 oz.
Introducing, Cheeky Maiden Essential Oils:
Pure essential oils are known for their many therapeutic properties. Orange essential oil is known for its aroma therapeutic ability to help with anxiety, colds, and digestion.
KEY INGREDIENTS:
Pure Orange
BENEFITS:
Relieves anxiety, soothes colds, and aids digestion. GLUTEN FREE/VEGAN
SUITABLE FOR:
All Skin Types/Dry Skin/Mature Skin/Sensitive Skin/Normal Combination Skin
FOR BEST RESULTS:
Diffusion: Use three to four drops in the diffuser to energize and uplift the mind and body while purifying the air

Internal use: Dilute one drop in 8 fl. oz. of liquid.

Topical use: Apply one to two drops to desired area. Dilute with Carrier Oil to minimize any skin sensitivity. Cedarwood is frequently used in massage therapy to relax and soothe the mind and body.

For an energizing boost, dispense one to two drops in the palm of your hand along with equal parts Peppermint and Frankincense. Rub palms together and inhale deeply from palms, then rub on the back of neck.
MADE WITH:
Orange Essential Oil
AS ALWAYS: 100% Natural Ingredients
*As our products are handmade and completely natural, inconsistency in color should be expected. They will always smell the same though!