Essential Oil: Tea Tree 1 oz.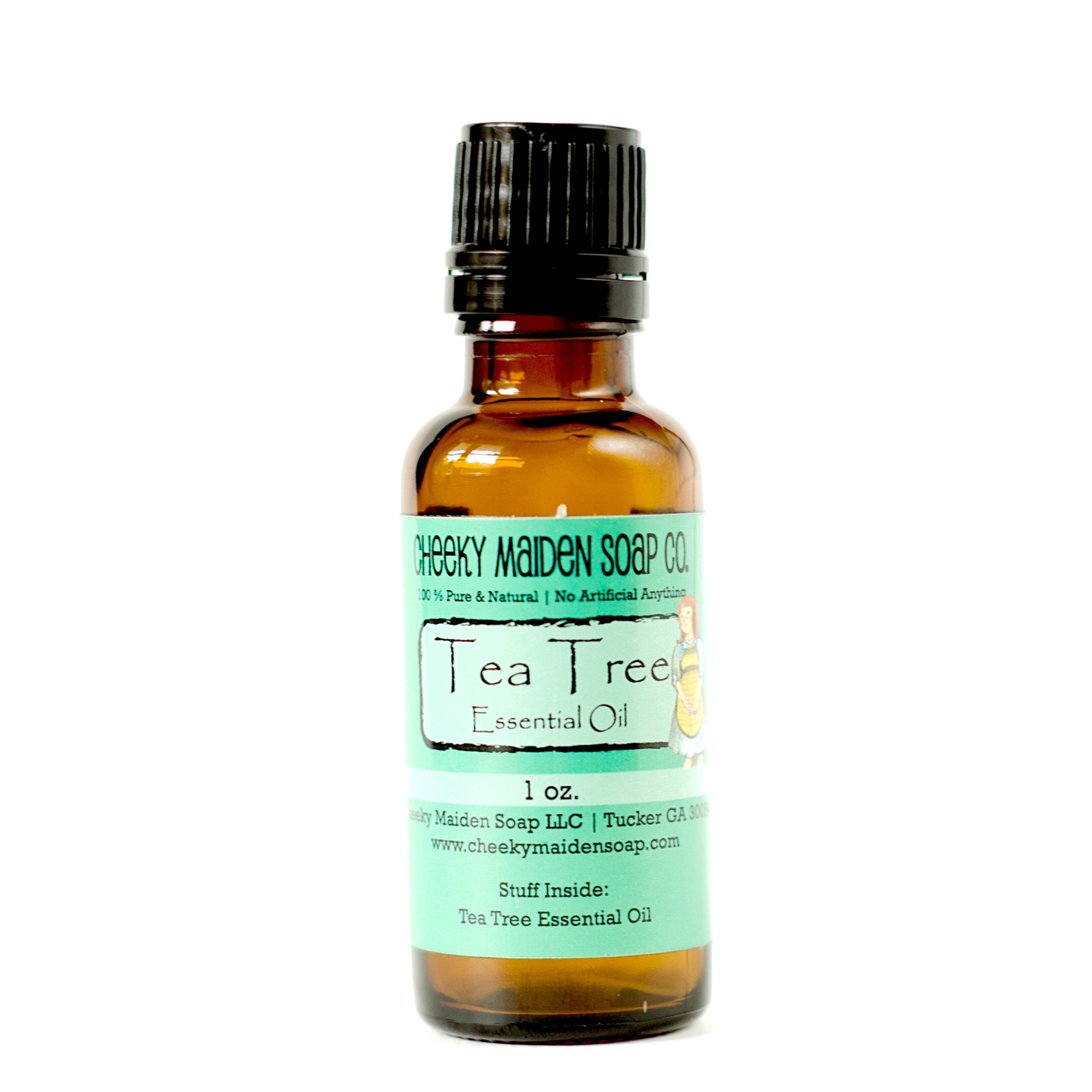 Essential Oil: Tea Tree 1 oz.
Introducing, Cheeky Maiden Essential Oils:
Pure essential oils are known for their many therapeutic properties. Tea Tree Oil is known for its anti-bacterial and anti-fungal properties.
KEY INGREDIENTS:
Pure Tea Tree Oil
BENEFITS:
Anti-bacterial and anti-fungal. GLUTEN FREE/VEGAN
SUITABLE FOR:
All Skin Types/Dry Skin/Mature Skin/Sensitive Skin/Normal Combination Skin
FOR BEST RESULTS:
Diffusion: Use three to four drops in the diffuser to help purify and freshen the air.

Internal use: Dilute one drop in 8 fl. oz. of liquid to help promote immune function.

Topical use: Apply one to two drops to desired area. Dilute with Carrier Oil to minimize any skin sensitivity. Tea Tree Oil will help with skin irritations and promotes healing
MADE WITH:
Tea Tree Essential Oil
AS ALWAYS: 100% Natural Ingredients
*As our products are handmade and completely natural, inconsistency in color should be expected. They will always smell the same though!