Essential Oil: Cold and Flu Therapy 1 oz.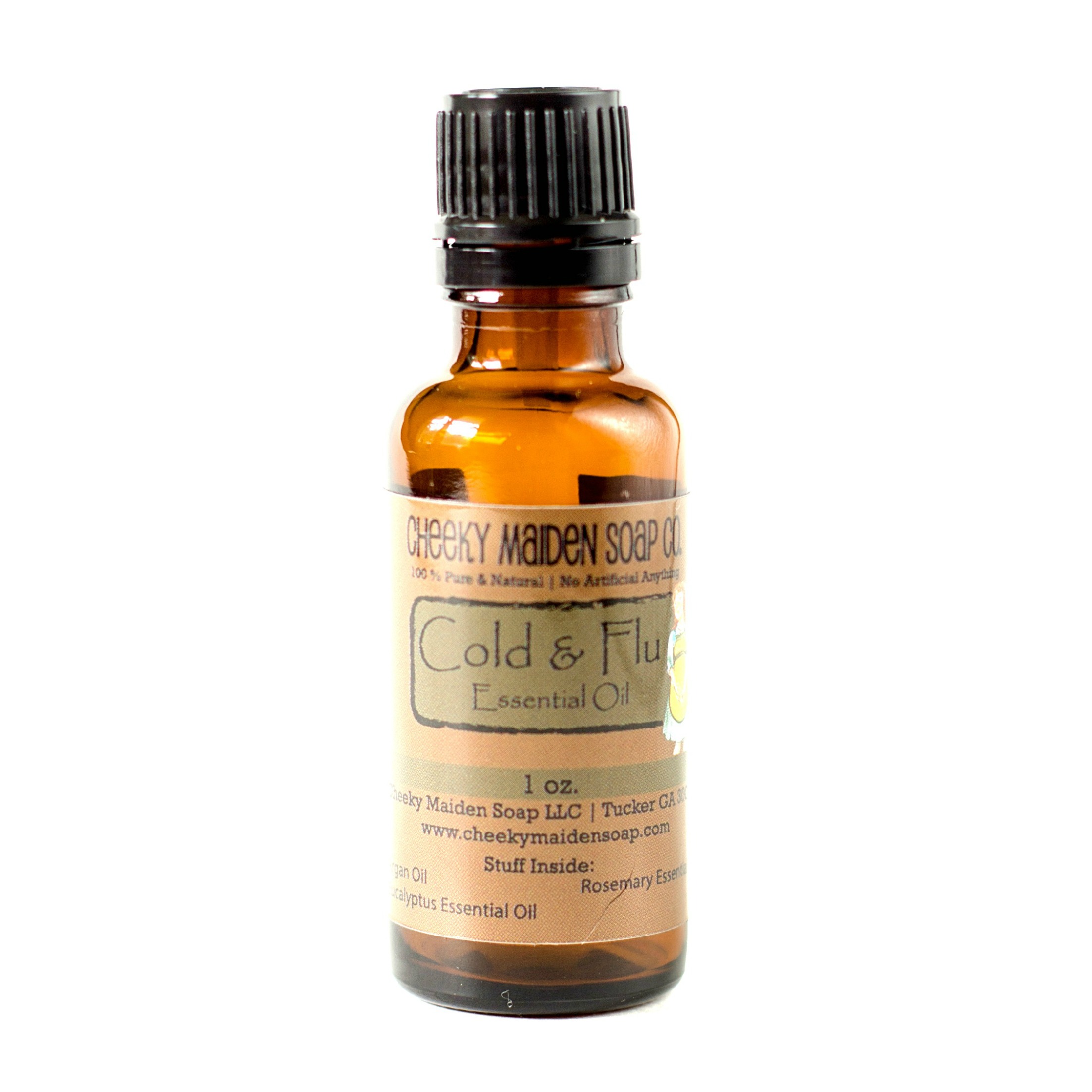 Essential Oil: Cold and Flu Therapy 1 oz.
Introducing, Cheeky Maiden Essential Oils:
Cold & Flu Essential Blend helps rescue your body when it's feeling at its worst. Its ingredients boost your immune system, helps relieve stress, increases mental acuity, soothes skin irritations, and probably most importantly, it improves respiratory issues like cold and congestion.
KEY INGREDIENTS:
Jojoba, Eucalyptus, Rosemary
BENEFITS:
Helps to Relieve Symptoms of Cold and Flu GLUTEN FREE/VEGAN
SUITABLE FOR:
All Skin Types/Dry Skin/Mature Skin/Sensitive Skin/Normal Combination Skin
FOR BEST RESULTS:
Diffusion: Use three to four drops in the diffuser

Internal use: Dilute one drop in 8 fl. oz. of liquid.

Topical use: Apply one to two drops to desired area. Dilute with Carrier Oil to minimize any skin sensitivity. Can be applied topically to the chest, back, or bottom of feet, breathe deeply to enjoy a cooling, invigorating vapor to help bring relief during cold and flu season.

Put a few drops in bath water or shower to help relieve congestion.
MADE WITH:
Jojoba oil, Eucalyptus essential oil, Rosemary essential oil
AS ALWAYS: 100% Natural Ingredients
*As our products are handmade and completely natural, inconsistency in color should be expected. They will always smell the same though!