Bath Salts: Cold and Flu Therapy 10 oz.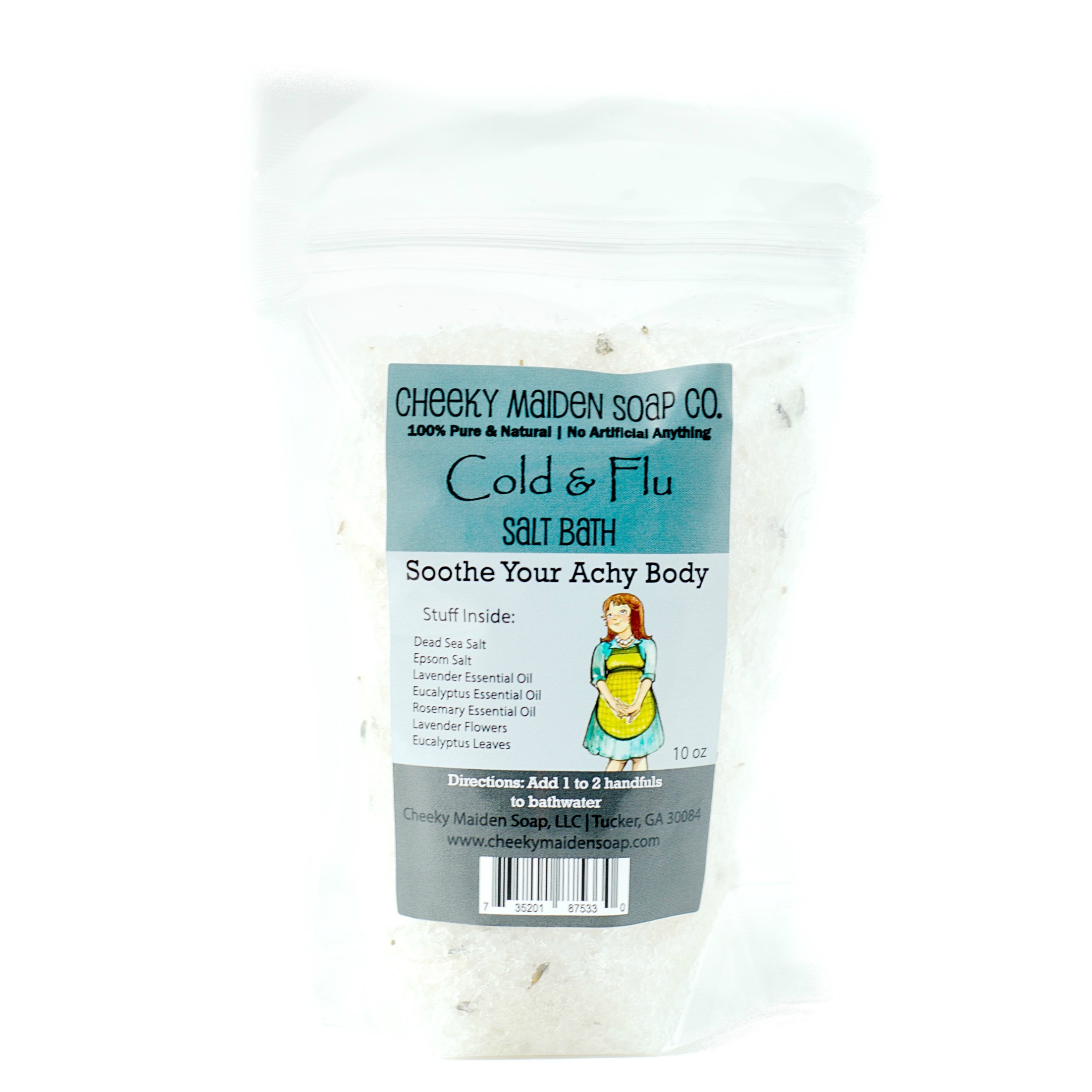 Bath Salts: Cold and Flu Therapy 10 oz.
Eucalyptus, Lavender, and Rosemary Essential oils combine with the healing, therapeutic properties of Dead Sea Salt and Epsom salt to create a tremendously therapeutic experience when you're suffering from the cold and flu blues. These therapeutic salts are also great to use when battling seasonal allergies.
KEY INGREDIENTS:
Epsom Salt, Eucalyptus, Rosemary, Lavender
BENEFITS:
Healing, Soothing, Relaxation, Decongestant
SUITABLE FOR:
All Skin Types/Dry Skin/Mature Skin/Sensitive Skin/Normal Combination Skin
FOR BEST RESULTS:
Sprinkle one scoop or more of salts under running bath water, smell the aroma, and feel the relaxation!
MADE WITH:
Dead Sea Salt, Epsom salt, Lavender essential oil, Eucalyptus essential oil, Rosemary essential oil, Lavender flower, Eucalyptus leaf
AS ALWAYS: 100% Natural Ingredients
*As our products are handmade and completely natural, inconsistency in color should be expected. They will always smell the same though!