Sports Stick: Muscle Rub 2 oz.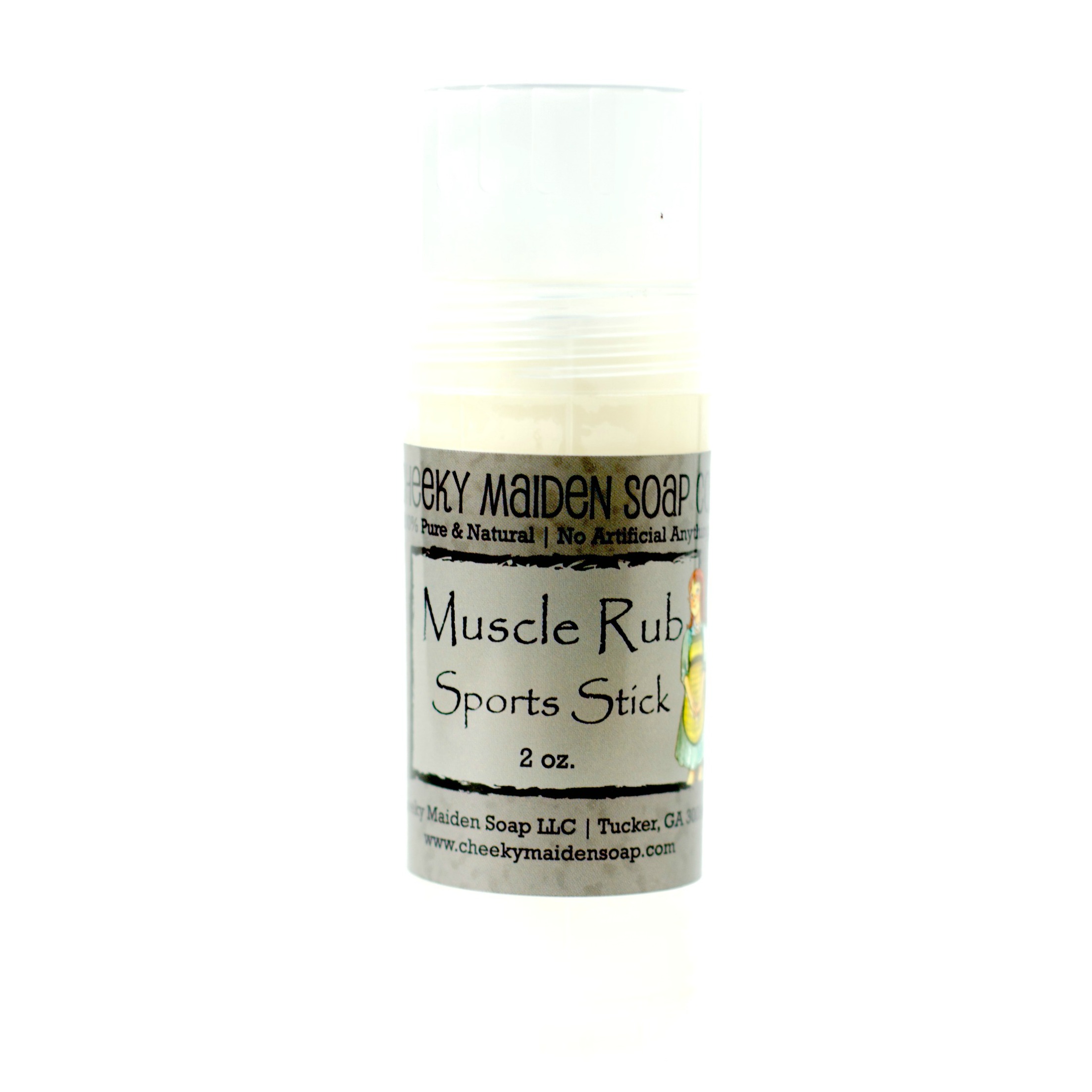 Sports Stick: Muscle Rub 2 oz.
This stick is designed to soothe achy muscles. Excellent for runners, swimmers, cyclists, and physically active people!
KEY INGREDIENTS:
Coconut Oil, Shea Butter, Rosemary, Eucalyptus, Spearmint
BENEFITS:
Soothing, Healing GLUTEN FREE
SUITABLE FOR:
Althete Skin/All Skin Types/Dry Skin/Mature Skin/Sensitive Skin/Normal Combination Skin
FOR BEST RESULTS:
Apply liberally to any affected area!
MADE WITH:
Coconut Oil, Beeswax, Shea Butter, Argan Oil, Eucalyptus Essential Oil, Rosemary Essential Oil, Spearmint Essential Oil
AS ALWAYS: 100% Natural Ingredients
*As our products are handmade and completely natural, inconsistency in color should be expected. They will always smell the same though!